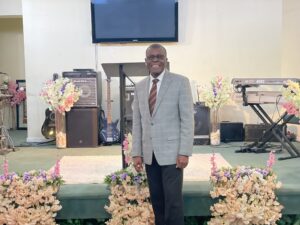 VICTORY PROPHECIES FOR 2023
2023– THE YEAR OF GLORY EXTRAVAGANZA
By Senior Pastor Chris Ogali
INDIVIDUAL/CHURCH
God will reward double for our trouble henceforth and God's people shall be favored with blessings all the way.
Abundant provision await God's people this year according to His riches in glory by Christ Jesus. Be at the place of God's calling and be active and obedient to His word/counsel.
Prosperity cometh to God's people as we serve God in spirit and truth and none can stop God's prosperity.
Great revival cometh to the church and multitudes of the Lord shall return and escape from their former captors.
Power has changed hands for God's people who attend all church services, study and obey God's Word and live holy. All shall be empowered by the Almighty God to do good for victory forever, always.
There shall be successful relationships leading to marriage for all singles and young adults. Many babies shall be born this year for God's people.
Pray against untimely death and decree we shall live and not die. God will satisfy all with long life.
Pray for our online/media ministry for accelerated growth and reach as God adds to the church as many as should be saved, healed and delivered.
God will deliver His people in the church from the will of our enemies, for false witnesses are risen up against us, and such as breath out cruelty.
God is blocking, as we pray, every satanic loophole used by unclean spirits against the church and God's people, and there shall henceforth be speedy progress, divine intervention and great grace among God's people.
USA & ALLIES
Ukraine will be saved and the enemy will be disgraced like Pharoah and the Egyptians at the Red Sea.
Well known Senator and leader will escape assassination attempt from opponents and will go on to become the most popular national leader in USA. A past president will lose face and candidacy for future political office.
Pray against extreme weather conditions of hurricane, tornado, wild fires etc, that their effects be minimal.
NIGERIA/OTHER NATIONS
God's new leadership for Nigeria that began to emerge since 2020 shall come to full bloom as the February 2023 elections bring forth manifestation across the country. The old shall give way to the new, characterized by righteousness, unity, accord and devoid of strife and divisions.
All enemy plans for civil strife and confusion especially against elections and government and other facilities shall be scuttled and contained.