Our Mission & Vision
ORIGIN
The Redeemed Christian Church of God (RCCG) Victory Parish Miami started in Miami in 1998, as a house fellowship in one of the member's house. Thereafter, the fellowship began meeting in a hotel room and subsequently moved to its present location:
15101 NW 5th Avenue
Miami, FL 33169
The church is part of, The Redeemed Christian Church of God (RCCG) worldwide founded in Lagos, Nigeria West Africa in 1952 by late Rev. Josiah Akindayomi, its first General Overseer. The current General Overseer, Pastor E.A Adeboye (fondly called Daddy G.O by the church at large) has been used mightily by God, to bring phenomenal growth, expansion and innovation to the church (about 6,000 branches worldwide) in fulfillment of the covenant the founder had with the Almighty God and the Lord's promise that the church would go to the ends of the earth.
Leadership Team: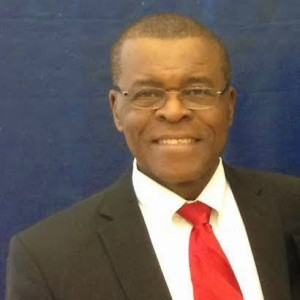 About The Pastor: Pastor Chris E. Ogali
The Senior Pastor of RCCG Victory Parish Miami is Pastor Chris E. Ogali, who came to Miami in June 2001, by divine providence to plant new churches in USA but was asked to take up leadership of Victory Parish Miami by the pioneer Pastor who had to move.
Before coming to Miami, Pastor Chris Ogali, a Fellow of the Chartered Instititute of Certified Accountants of UK (ACCA) and Institute of Chartered Accountants of Nigeria (ICAN), had combined private sector accounting practice with ministry, pastoring as an Area Pastor in the RCCG Headquarters, Victoria Island Province group of churches , supervising many parishes between 1997-2001. He holds various leadership diplomas and certificates including those of the RCCG Bible College Lagos and the Haggai Leadership Institute of Singapore.
He is married to Pastor (Mrs.) Udeaku Ogali and God has blessed them with four children.
The ministry of Pastor Chris has and is still touching and transforming lives and building the faith of individuals. God is using him along with the faithful ministers and workers to build His church. Testimonies of manifestations of God's Word in people's lives through miracles, signs and wonders abound. He has special grace in the prophetic and prayer and a peculiar gift of combining preaching the undiluted Word of God with worship and praise creating an awesome atmosphere for miracles, to the glory of God.
He is currently the Senior Pastor of RCCG Victory Parish, Miami FL USA overseeing all the RCCG churches in Florida as a Provincial Pastor in RCCG North America.
Affiliated churches have been planted in the neighboring cities in South Florida, USA and Caribbean Islands, and have continued to grow in line with the RCCG vision.
OUR MISSION
Our vision and mission in the USA are as follows:
To make Heaven, holiness will be our lifestyle.
To take as many people as possible with us, with the objective of planting churches within ten miles driving distance in every city and town.
To have a member of RCCG in every family of all nations, with the objective of planting churches within ten miles driving distance in every city and town..
What we believe:
Please download our full doctrinal statement.